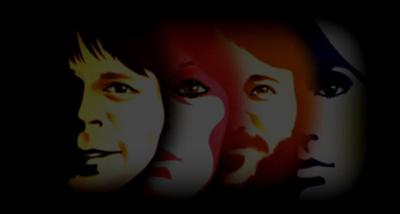 First I have to tell you some words about this blog:
Some years ago I created a website including my entire ABBA collection. Besides all albums and the most regular compilations that I own in my personal collection in different formats (swedish and original pressings on vinyl, original POLYDOR first pressings on CD, the box sets THANK YOU FOR THE MUSIC and THE COMPLETE STUDIO RECORDINGS etc.), I started collecting rare recordings back in the middle of the 90s.
Last week I was looking for all the data of my website to upload the very long work to the world wide web...but all the data was stored to an USB-stick...and it doesn't work anymore...so all my effort in countless sleepless nights is lost forever and so I decided to create a blog to tell you something about the fan CDs and some rare vinyls.
In the next days and weeks I will update the blog with some reviews and track listings of rare DVDs I own...be patient !!!
I will also list my entire ABBA collection (official vinyls and CDs, DVDs, videos, tapes and books).
If you want further information about some items, feel free to get in contact !!! You can also leave a comment here :)))
The CDs and DVDs are listed separately. Please follow the links:
VINYL COLLECTION (OFFICIAL)
VINYL COLLECTION (RARITIES)
CD COLLECTION (OFFICIAL)
CD COLLECTION (RARITIES)
DVD COLLECTION (OFFICIAL)
DVD COLLECTION (RARITIES)
CASSETTES
BOOKS
ATTENTION: This is not a bootleg download blog !!! You will not find any links to Megaupload, Rapidshare etc. !!! This page was created only to list my personal collection of rare CDs and DVDs and give some information to other fans who are interested in the facts about the featured releases !!! ENJOY !!!